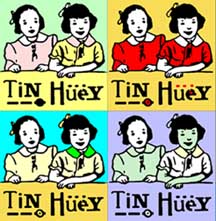 Buy Our Huey Stuff
This page will ultimately link you to incredible, valuable, ALREADY, AS YOU READ THIS, highly collectable merchandise!!! This offering from the Huey Mint will include apparel, health aids, that all important 'flair' that defines you as a semi-fast-food service worker who TRULY CARES ... and other really cool stuff.

In the meantime, we'll at least give you access to what we've got at present, i.e., links to read about, look at, listen to, and order currently available recordings from Tin Huey, Ralph Carney, and Chris Butler.

---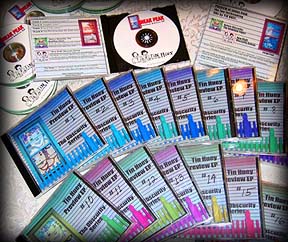 Still available!
Limited Edition CD
Sneak Peak: The Obscurity Series.
Numbered, autographed, limited burning (120 copies). Each cover is unique unto itself. Only available through the following channels:

Coming to a convenience store near you
...SOMETIME...


---